I made a beautiful Valentine's Day Candle lined with the classic heart-shaped candies with messages on them.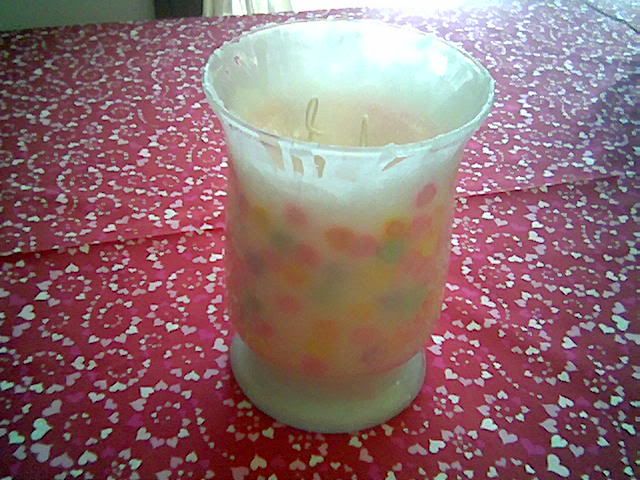 Here's a close-up of the sweeties: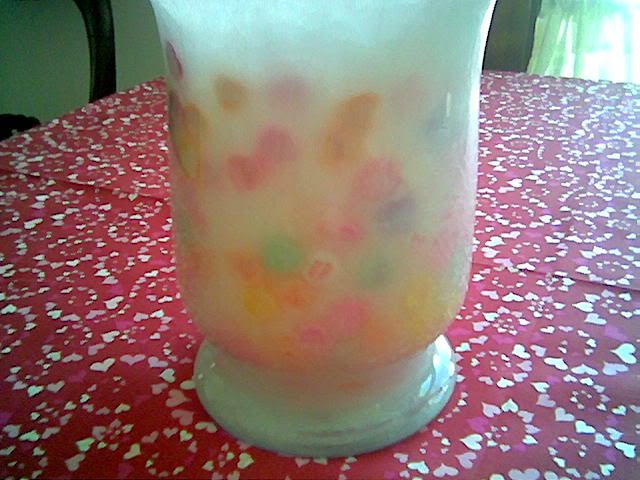 And a couple shots of it lit at night:
It glows all the way down through the candle when lit – very romantic!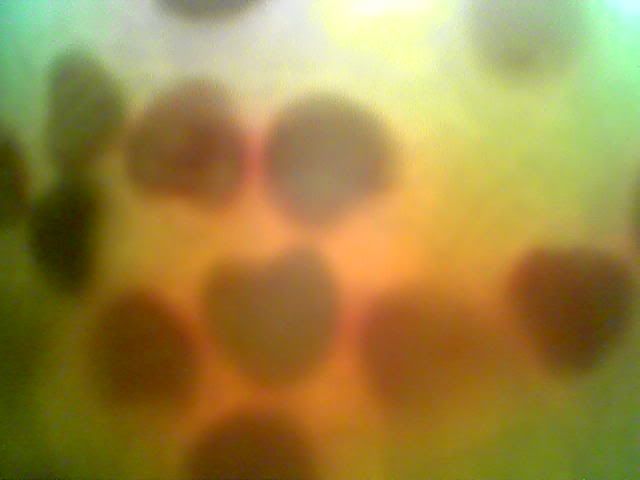 It added a fun touch to the Valentine's Dinner we shared: pork chops with stuffing over the top, the way my grandmother taught me.
The candle actually reminds me of my other grandmother. She and I spent hours together doing crafts, plus the candies must have been something she really liked, because they totally make me think of her. She and I loved sharing Necco wafers, and I think the Sweethearts are made by Necco, also. Just really a different shape. Yup, they are Necco's.