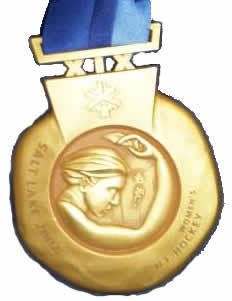 I just finished speaking with one of my favorite life coaching clients, Nick. You can read his testimonial on the lifecoaching page at Peacock&Paisley. Nick has recently attained a major, life-changing goal, an achievement he'd been afraid to attempt for years. He had ached with every fiber in his being to attain this pinnacle. Having done so now allows him to finally pursue his life's goal.
What had held him back? Passing a test.
Sounds simple, doesn't it. "No big deal; just do it!" At least that's what lots of people say. And that's what lots of people said to Nick. They couldn't figure out why he didn't take the test, when the
subject was something he'd been eating, breathing and loving since he was born. Most people thought that when he was good and ready, he'd just do it, and no one wanted to pressure him. But the years went by, and his study guides were getting dusty.
Nick called me for lifecoaching, and as we dug into what was holding him back, we uncovered deep and long-standing feelings, some of which were from two decades ago. Fear and shame and self-doubt can be powerfully persistent foes.
Thousands of other people have taken that test, many probably less intelligent than he. But twenty years ago, as he partied hard in college, he ruined his grades. Nick, a guy who'd had all A's in highschool, including A's for college classes he took during that time, barely scraped by. His educator parents were Not Impressed. Nick was Not Too Impressed with himself, either, and he internalized the belief that he was not a good test-taker, though his SAT and IQ scores proved otherwise. He graduated from college, and just kind of hung his head. He internalized an incorrect belief that he couldn't "make the grade." This affected almost every aspect of his life.
Like many of us, Nick had studied a subject and then formed a career around a topic he didn't feel passion for, but which had been touted as being a solid, profitable route. Without knowing it, he settled. Over the ensuing decades, he took a variety of jobs, each less thrilling than the last, until miraculously, he thought he had found a good fit. It wasn't his college major, and it didn't pay tremendously well, but it was in his field of passion: the great outdoors.
As jobs in his original field migrated out-of-state, Nick had sacrificed a good living to stay in his beloved Maine so that he could hike the gorgeous mountains and canoe and kayak the pristine ocean, lakes and rivers that bejewel the land. All that time, he continued enjoying and sharing his passion, the great
outdoors.
And then the axe fell. His job was eliminated. He felt defeated, deflated, and extremely concerned about how he would provide for his family.
So he reached out for help and called me. Together, we figured out what was holding him back, worked around it, and explored whether the numbers added up in this career he is meant for. Boy, do they ever! Seeing it on paper further encouraged him, his wife, and even his mother.
Now, having passed The Test, he is an official Maine Guide and is proudly building an expedition and boating company. He has earned a gold medal, both personally and professionally. If you're interested in taking a lovely or challenging hike, learning high-end
white-water skills, or going fishing, canoeing or kayaking with a talented and experienced guide, contact the Maine Professional Guides Association.
Personal change is not always easy, partly because it involves facing our own fears, and also because our change often requires others to adapt. And they may not be happy about it. Consciously or unconsciously, we may know that. Sometimes, we hold back for fear of losing or angering that person who matters to us. But in order to live authentically, we have to be willing to stand up strong and honor ourselves. Sometimes even defend our selves.
There are lots of tests in life; don't let them hold you back. Fight your way through them — have a life coach help you get new tools or polish up the old ones, remove obstacles, create a game plan, support you, and cheer your victories. Get the gold!
Share your victories with us!